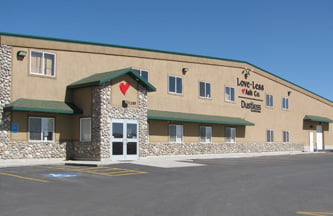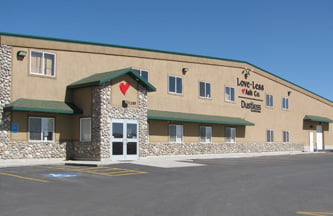 Our company originally started in Mike Loveless' garage in Price, Utah. A diesel mechanic, Mike had an idea and ran with it. What came from that was two brands, a vast dealer network, and dozens of products that have a place more than 30 years after Mike made his first product. Today, Dustless Technologies continues to grow and we continue to look for partnerships.
Our Brands
We have two brands: Love-Less Ash Co. and Dustless Technologies.
Love-Less Ash focuses on ash vacuums and accessories fit for a number of jobs including everything from home fireplace and pellet stove cleaning to vacuuming out pizza ovens in New York. Biofuel stoves, laboratory work stations, BBQs, and anything that involves heat and residue have been used with our Love-Less Ash products.
Dustless Technologies focuses on the construction and home improvement industries. This includes dust control systems – such as dust shrouds for grinders, saws, drills, etc. – and accompanying vacuums which are used to suck up the dust the aforementioned tools create.
We offer both lines of products to our dealers, so whether you are a hearth dealer, hardware store owner, or sell both we have a range of products to offer to you.
How It Works
In order to become a Love-Less/Dustless dealer, you first off need to own a company or franchise. We sell to end users at retail price, and we can arrange partnerships with businesses to provide products with a discount.
Primarily during the application process, you need all the general information – address, bank information, contact information; however, there are three unique things you need:
Federal Tax I.D. #
State Tax I.D. #
Two credit references
Once you provide this information, you simply submit the form via e-mail to orders@dustlesstools.com or by fax to 208-567-6706.
Typically, we will get to work immediately on processing your application. The most variable thing is the time it takes for the credit references to check back with us.
Payment terms are NET 30 by default.
After Approval
Once you have been approved, you will be assigned two representatives: a manufacturers representative and an internal representative.
Manufacturers representatives, or reps, are geographically located and will be assigned based on your primary location.
Internal representatives are members of our sales team who will coordinate with you and your rep to ensure you have all the resources you need, including pricing, images, descriptions, and product shipping coordination.
Being A Dealer
Once you've been approved and setup – that's it! You can order as you please. There are no minimum orders, no minimum amounts. You order what you want, when you want.
Of course, we will provide you with a discount from the retail price so that you can position yourself competitively in the marketplace.
We highly encourage you to have a physical location, although we do allow dropshipping also. We have a strict web policy that permits a dealer to sell on your own website, but not other websites such as Amazon. This protects our dealers who have stores from being undercut by large corporations, such as Amazon, while allowing you to still have a competitive advantage by working your prices and margins in store and on your own website.
The Dealer Application
You can access our Dealer Application here. If you have any questions about what a partnership between our companies would look like, please contact us. We would be very happy to answer any questions you have. Our team can be reached at (435) 637-5885 or at sales@dustlesstools.com