Our Accolades
Green Business Practices
Dustless Technologies has made an impactful movement towards more efficient use of energy, creating smaller environmental footprints, and increasing a sustainable quality of life for its employees and community.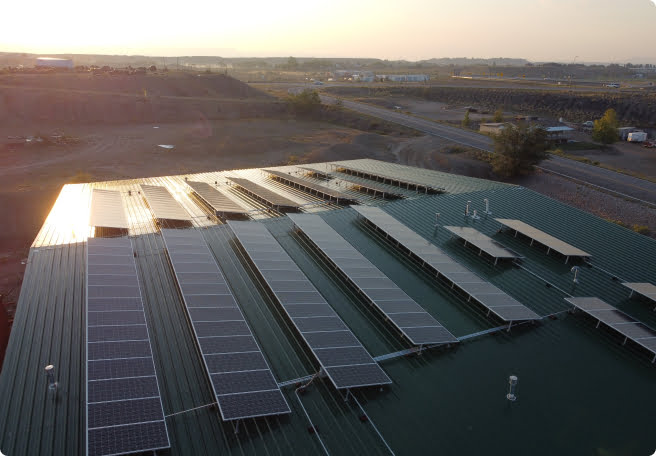 Green Energy Solutions for Dustless
In 2016, we installed a series of solar panels on the roof of our warehouse. Since then, these panels have enabled us to produce our own electricity to support operations. This is particularly relevant as a company based in Carbon County Utah, a community whose identity centers almost entirely around the production of carbon based fuels.

As we strive to continue our green initiatives, we continue to try and be an example in rural Utah. There is significantly more support, resources, and motivation to go green in major cities, but in rural environments it's usually more of an uphill battle. We strive to show our community that green isn't just for areas that are more crowded or more polluted. We truly are committed to the bigger picture that everyone, in any area, can make a positive impact.
Recycling Hub
We have partnered with the Green Team of Carbon County since 2009 to create a hub for cardboard recycling in the community. We collect, bundle, and send for recycling several bales a month, equating to several hundred tons of recycled cardboard since the inception of the program.
Merit 3D
Currently, there is a supply crisis, especially with overseas products. Merit3D (the sister company of Dustless Technologies) uses 3D printing technology to manufacture high-quality parts right here in rural Utah. We have already partnered with other Utah businesses to supply parts to their major retail customers. By bringing manufacturing back to Utah and the US, we can create jobs, reduce shipping, and avoid so many of the issues that have created this current crisis.

Spencer Loveless, CEO of Dustless Technologies and Merit3D, has recently been awarded the Green Business Award by Utah Business magazine. Under his guidance, both companies have made impactful strides toward more efficient energy use, smaller environmental footprints, and sustainable quality of life for their employees and community.