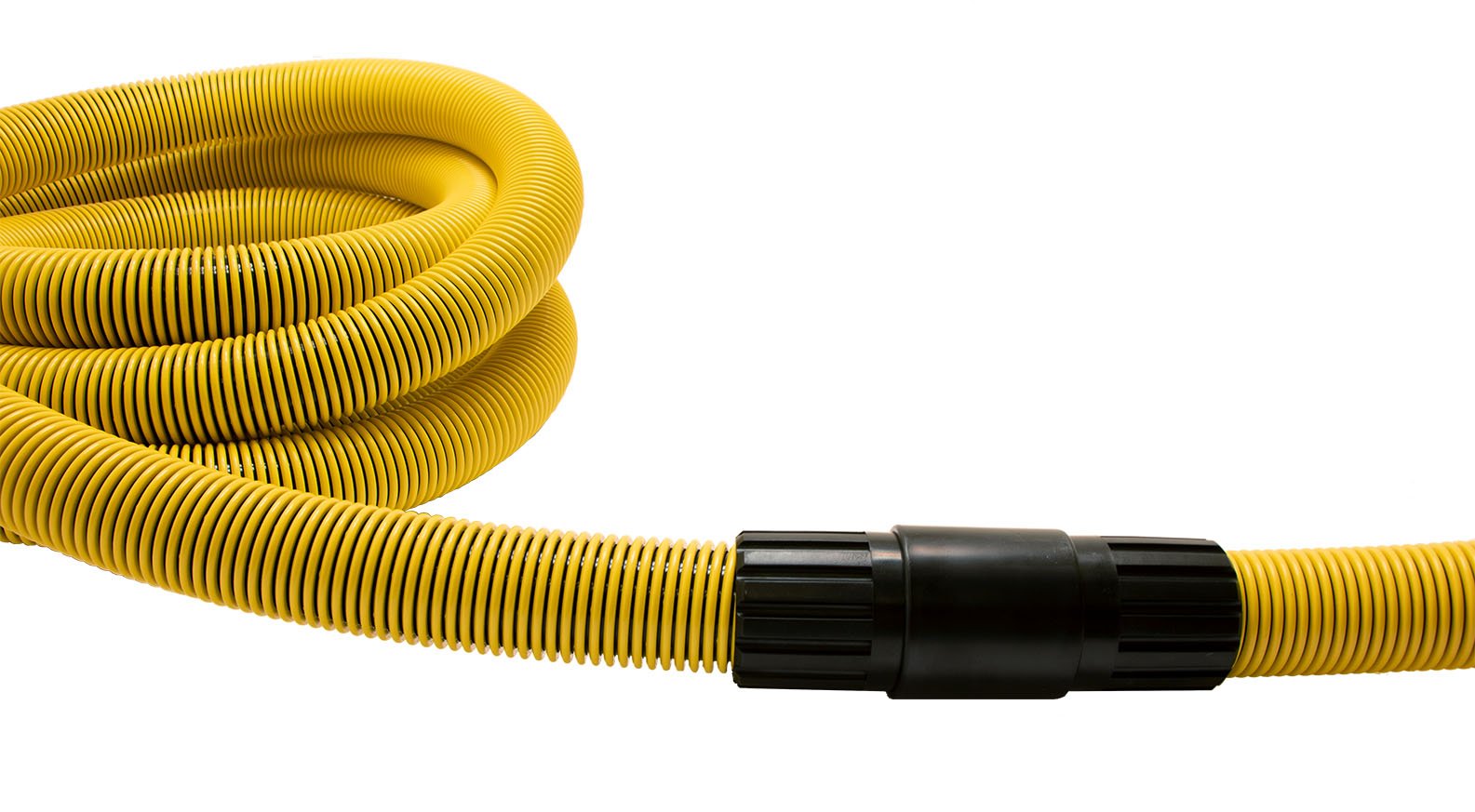 High-Calibre Vacuum Hoses
Dustless Hoses
Dustless hoses extend the reach of your vacuum and allow you greater mobility while you complete your jobs. Each hose is designed to fit most name-brand vacuums.
Vacuum Hoses Ready for Use and Abuse
We have designed our hoses to withstand years of wear and hard use. Each hose attachment is kink-proof and crush-proof and unravel easily. Dustless Technologies created our hoses with the end-user in mind so they are not only highly effective, they are easy to use. With Dustless, there is no more fighting with your vacuum hose.
The Dust Collection Systems
Dustless makes the most universal and most cost-effective dust collection systems on the market. No need to replace your existing tools!

Creates Dust
Hand grinders, saws, drills, and other construction tools create large volumes of dust. This dust is harmful to your lungs, timely to clean up, and in many cases, required by law to be contained. Your tool can't solve all these issues alone.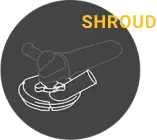 Diverts Dust
A shroud is a device that creates a controlled path for dust to travel. Once attached to your tool and vacuum, they work together to control dust generation. Each Dustless Systems shroud is designed with a universal mount that fits most major types of tools.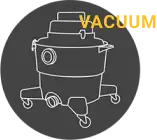 Collects Dust
Our Dustless Vacs are vacuums that were made with construction in mind. Every Dustless Vac is an essential part of a Dustless System. Every Dustless Vac provides superior levels of filtration and comes with a three-year warranty.
Other Products Relate to Hoses