We are the leading innovator and manufacturer of dust collection vacuums, tools, and accessories for the construction and industrial markets and do-it-yourselfers.
Dustless products are proudly made in the USA and our unique line of Dustless Wet/Dry and HEPA Vacuums, shrouds, and Pro Series Equipment help keep construction, painting, renovation, flooring, automotive, marine, and industrial projects dust-free. With our robust distribution network of dealers, distributors, and hardware stores, we provide innovative dust and slurry control solutions worldwide.
The Dust Collection Systems
Dustless makes the most universal and most cost-effective dust collection systems on the market. No need to replace your existing tools!

Creates Dust
Hand grinders, saws, drills, and other construction tools create large volumes of dust. This dust is harmful to your lungs, timely to clean up, and in many cases, required by law to be contained. Your tool can't solve all these issues alone.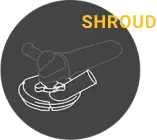 Diverts Dust
A shroud is a device that creates a controlled path for dust to travel. Once attached to your tool and vacuum, they work together to control dust generation. Each Dustless Systems shroud is designed with a universal mount that fits most major types of tools.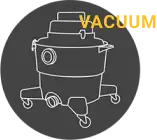 Collects Dust
Our Dustless Vacs are vacuums that were made with construction in mind. Every Dustless Vac is an essential part of a Dustless System. Every Dustless Vac provides superior levels of filtration and comes with a three-year warranty.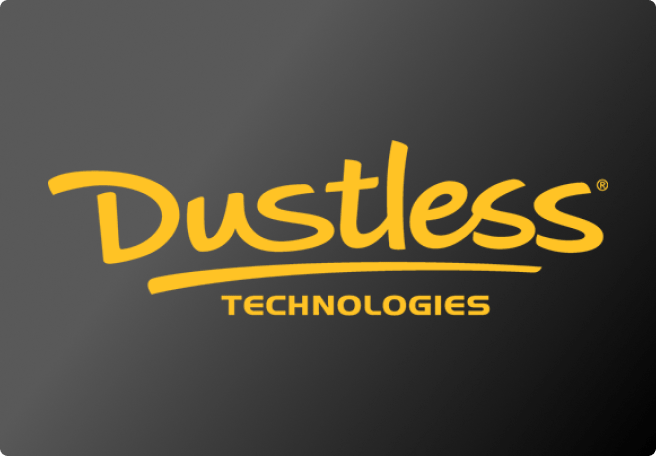 Where Can I Get Dustless Tools?
Please fill in your address/zip code to find the closest Dustless Tools dealers. You may also include only those dealers that stock an inventory of Dustless Tools' products by enabling the check box.
Due to challenges with shipping between various countries, international inquiries must be handled on an individual basis. If you are outside of the US and interested in buying or selling our product, please email international@dustlesstools.com with your inquiry.
Our Most Popular Products
EPA, RRP, OSHA, & NIOSH compliance
Create a safe jobsite that protects the health of you and your employees! Comply with hazardous dust control rules on construction sites. Dustless systems either meet the standard set forth in Table-1 of OSHA's new silica standard or meet compliance through objective data.
Subscribe to Our Newsletter
Stay in the know and subscribe to Dustless Technologies's newsletter. You can read the latest news to keep up to date with our new products and OSHA requirements. We are a company that evolves with the changing times, so we invite you to read about our journey and innovations every quarter.
Learn more about our Newsletters
Subscribe to our mailing list: