NOTE: Most orders arrive on time. However, due to COVID-19 and other factors out of our control, some orders may arrive later than our estimates.
Where do we ship?
Our website shopping cart takes orders for shipment to the US and Canada. For other international orders, please contact us.
When to expect your order
Our office is open 8:00 a.m. to 5:00 p.m. (Mountain) Monday - Thursday, 8:00 a.m. to 12:00 noon Fridays. We are closed on weekends and major holidays, so any orders received during those days will not be processed until the following business day. If you need an item faster, check out our Dealer Locator to see if anyone near you carries our products.

All our products are shipped out from Utah via UPS or USPS.
If you selected UPS
We generally ship UPS ground orders the same day if they are received before 11:00 a.m. Mountain. UPS ground orders received after 11:00 a.m. Mountain Standard Time (MST) will be shipped the following day.

UPS expedited orders (3-Day Select) ship if they are received before 1:30 p.m. MST. Expedited orders received after 1:30 p.m. Mountain will be shipped the following day.

In the United States, UPS ground generally takes 1-5 business days to arrive, based on your state. Please see the map for an estimated transit time for your state. These times reflect orders shipped out the day of the order, so if you place your order after 11:00 a.m. MST, your order will take an additional day.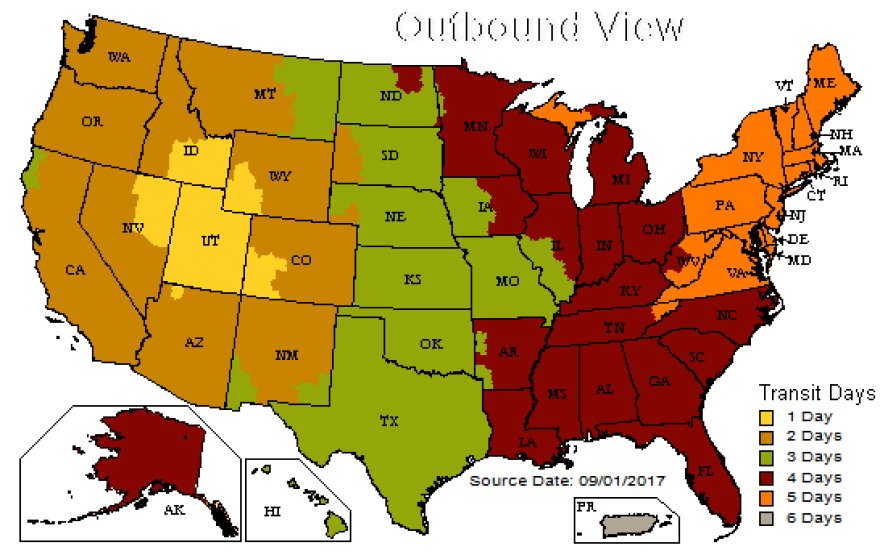 If you selected USPS
All USPS orders ship the following morning. Most USPS orders will take 2-3 business days to arrive after the shipment day.
Return Policies
We do not accept any returns. Warranty repairs and exchanges are handled on a case-by-case basis. Please contact our sales team at (435) 637-5885 or sales@dustlesstools.com if you have a warranty issue.